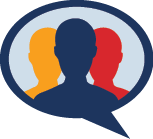 This spring, we surveyed advisors about their business and retirement planning.

39% of respondents aren't satisfied with their current marketing efforts.
Only 11.3% of those have started an active marketing program.
62% still rely on client referrals.
74% of respondents cite lack of time and expertise as their biggest marketing challenges.
Fill out the quick form to download the Retirement Alpha Advisor Growth Survey Report.
You'll find key takeaways and survey results like this that you can use to better understand today's retirement planning environment.